Because most if not all of Wireless hot-spots/ networks (wifi) are password protected with WPA, wpa2, or wep keys, It is necessary for one to have an application that can crack or break the wireless network's password. If you have a laptop with a wireless network connection card or an android device with Wi-Fi, you will now be able to access the internet via WPA (Wi-Fi Protected Access) even without password. This will be possible through the use of new software that has the capability of cracking and bypassing all networks' security key.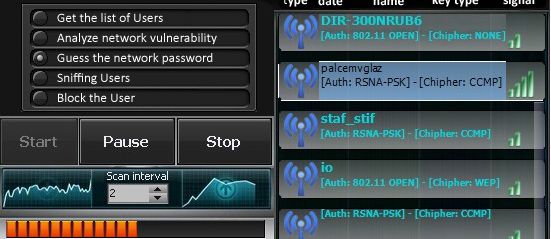 With Automatic network security checker, this application first scans all the wireless networks in range and unlocks / disables network's security password thus enabling you to access internet free of charge. Unlike other password cracking softwares that use brute force attack to hack passwords and take a lot of time, this program uses state of the art technology and within few minutes you will be able to penetrate into any wifi networks.
Download link
This tool can be downloaded free of charge on the developer's website but in order to help me maintain this site, kindly donate
HERE
and after donating you will be automatically redirected to the download page.
Once you are on the download page, make sure you download the right application for your device. I.e. if you want to crack your laptop's wifi, you should download the .rar file and if it's an android phone, tablet or ipad you should download the .apk file.
keywords-How to bypass wifi password, Wifi password Cracker and wifi network,
Cracking Wifi Protected Setup (WPS) passwords, Hack wifi password with android
old but works like a charm.

---
Permissions in this forum:
You
cannot
reply to topics in this forum