It's finally here! We have gotten the new safaricom's huawei e303 data card unlocker. Unlike other modem unlockers, huawei e303 unlocker is a combination of three softwares. This is because of the new technology that is being used by Huawei Company for security measures. Because of these measures, its not been easy to find these softwares but finally we have them.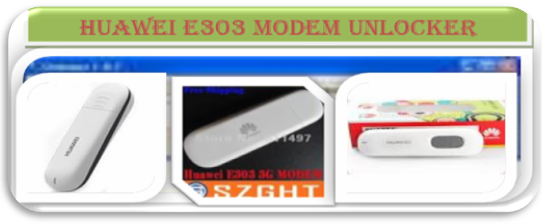 How to unlock safaricom's huawei e303 modem
[/center]
To unlock your huawei e303s  modem, you will need all these 3 softwares
1. Updated huawei calculator (
This isn't just any calculator as old calculators don't support e303
)
2. Updated firmware
3. Huawei e303 unlocker
With all these three progs, you are now good start the job (this will take about 5 minutes
)
1. First use the calculator to calculate you modem's flash and unlock code
2. Run the firmware application and enter the flash code as password
3. Wait for the firmware to update and click ok when upgrade completes
4. Now put a different simcard and input the unlock code when prompted to do so.
5. Click ok and you are done.
As indicated above, it is really hard to find these software online. So what we've done is to compile them and provide the download link for you.  
Click Here
and donate only $5 and you will be redirected to the download page where you will be able to download the 3 softwares.
huawei e303 modem huawei e303 ubuntu huawei firmwares huawei e303 driver download huawei e303 linux hspa usb modem huawei e303 specification huawei e303 hilink
Last edited by Admin on Tue Aug 14, 2018 12:58 pm; edited 7 times in total
Now that my safaricom's huawei e303 modem is finally unlocked, i can use the carrier i want including orange Kenya, airtel and yu. thanks a lot for this post.
As you all know Huawei E303 is the latest modem from huawei and I was willing to pay even 1,500 to have it unlocked. Many modem unlock gurus say that huawei e303 cant be unlocked but after downloading this pack i found that it is not only huawei e 303 but also unlocking these customized modems Customized modems:

ZTE MF190 BD_TELMGMF190V1.0.0B01 Mar 23 2012 14:59:46 (Telma Madagascar)
Huawei E177 11.126.25.00.221 May 23 2012 14:59:08 (Zain Sudan)
Huawei E153 11.609.21.01.207 Mar 12 2012 14:33:05 (MTN Sudan)
Huawei E173 11.126.85.00.114 Nov 26 2010 13:25:13 (Safaricom Kenya)
Huawei E303 11.126.16.16.491 Jan 04 2012 15:08:51 (Sudani Sudan)
Huawei E173 11.126.29.00.408 Jul 20 2012 16:16:33 (Airtel Nigeria)







---
Permissions in this forum:
You
cannot
reply to topics in this forum